Show Posts
This section allows you to view all posts made by this member. Note that you can only see posts made in areas you currently have access to.
Topics - Darcy Smith
76
« on: December 17, 2015, 01:29:12 PM »
Hey Armello fam!
Just wanted to let you know that we pushed a frosty little patch to ensure that everything goes smoothly in terms of collecting the Winter Dice skins!
Make sure you play Public Multiplayer games from the 21st of December to the 31st of December to get yours!
Remember to keep your game updated so you can connect to other players in matchmaking!
Cheers,
<3 Darcy aka WordSlice
77
« on: December 10, 2015, 01:10:18 PM »
Hey folks!

Over the holiday period, 21st of December to the 4th of January, the regular stream schedule will come be switched out for our super special holiday stream schedule! Check it out!

3pm Sunday 20th December (PST)
LoG Mega Stream

3pm Sunday 27th December
Darcy's Holiday Bonanza

3pm Tuesday 29th December
Armello Devs Vs Community

3pm Friday 1st January
Armello Devs Vs Community

We will see you all then!

<3 Darcy and the LoG Crew
78
« on: December 10, 2015, 01:05:38 PM »
Hey Crew!
v1.1.1 - Armellians' (even louder) Roar just went live and I'm here are the juicy patch notes! Have at them!
If we've missed anything, we'll be sure to keep this updated!
Features/Changes
News feed: stay in the loop with the most recent Armello news with our new news feed section!
Winter Dice: Play a Public Multiplayer games on Steam between the 21st and the 31st of December (PST) for a chance to get your paws on these frosty cubes!
3D Dice on Hero Select: say goodbye to 2D dice preview images and hello to fancy 3D moving dice.
Bug Fixes
Fixed Dark Army King's Declaration as it wasn't replacing all King's Guards with Banes.
Fixed Tier 3 Bear quest, secret option would use Winged Boots even when the player doesn't have this item equipped. - Thanks Kletian999!
Fixed the Bandit Clan banners on Settlements to face the correct direction.
Fixed the Bandit Clan banner on the Hero Shelf screen in the Settlements captured section.
Fixed the Italian localisation of "Spy Glass".
Some various typo's have been fixed.
Known Issues
If a player is not the authority and is lagging then a King's Guard terrorises a settlement there is a chance the game will NMA.
If you try and change the graphic quality options in game, they will only take effect once - you cannot change them multiple times in game. (This works fine in the main menu options.)
The Fast Forward feature may have undesirable effects on certain audio and sounds.
On Linux platforms, card's may have slightly different text size/style.
<3
Darcy and the Log Crew
79
« on: December 07, 2015, 12:30:18 PM »
Hey Armellians!
So, the voting is open for
Kotaku's Australian Game of the Year
. If you dig Armello, we would really appreciate your vote!
All of the entries are super impressive this year, so do your best to check them all out! But seriously, we would love to win this award so plz vot 4 us!
<3 Darcy and the LoG Team
80
« on: November 27, 2015, 05:24:54 PM »
Howdy backers!
Today we have a very special update for you all. It's been a little while since we've shared a character background and since we haven't covered the additional four clan heroes that went live at launch, I guess we've got some storytelling to do. First up, Zosha, the Whirlwind!
We know that not all of you may have Zosha as one of your favourite heroes to play with, but we can guarantee that all of you have fallen to her glaive as she pounces from the shadows. This versatile little killer is perhaps not the obvious choice, but in the hands of the right player, Zosha can be a devastating and more importantly, terrifying force on the board!
Let's dive into why!
It all begins with Zosha's unique stat spread. This Rat assassin has the lowest Body across all of Armello's Heroes. At first glance, this may turn players off selecting her for play. Three (3) Body not only means Zosha is attractive prey for powerful combat opponents the likes of Thane or Brun with his towering Body stat, but she's also exposed to insta-kills from powerful Spells such as Immolation or Lightning Strike. But Zosha's sacrificed point in Body means that she makes no sacrifices across her other stats. Not only does she have a very capable Spirit of three (3), but her starting hand size thanks to her Wits of four (4) gives her options from the get go.
Most importantly, and naturally for an assassin of her prowess, however, it's her Fight stat that makes her a true force to be reckoned with. Sitting at a super high Fight of five (5), Zosha's combat potential out of the gate is matched only by Thane (and Horace if we're including the Bandit Clan). But this isn't all, true Armello masters know how to pair this up with Zosha's Hero Power to truly wreak havoc across Armello.
Losing Armello's most efficient assassin to the cover of darkness every second turn is certainly not the most comforting thing that can happen in a game of Armello. Zosha's ability to spring from the shadows at any moment, or even worse, that you could stumble into her is what makes Zosha so devastating. It's the ace up her sleeve and at the end of the day, what counteracts the squishiness of her three (3) Body. The ability to vanish into Stealth not only protects Zosha from combat, but also from direct card play.
A skilled Zosha player knows to use this to their advantage, and with the right equipment and strategic movement across the board, can stay hidden for turns at a time. As for her opponents... let's just say you should be investing heavily in Scout. Wherever and whenever possible.
Born in the most ordinary of circumstances, Zosha's beginnings didn't hint at the story that lay before her. Though even now that there is one to tell, most of those who could tell it, well… are no longer around to do so.
It's uncertain when or how she found her way from the streets to be the hand of the Night Mother, a shrewd, insidious matriarch within the Rat Clan, but it fast became known throughout Rat lands that Zosha's mysterious appearance and the Night Mother's increasing influence were no coincidence.
For years Zosha remained in the shadows, a quiet unassuming figure by the matriarch's side, dropping a knee, lending her ear at the mere wave of a that jewel covered hand. Though before long, whispers and tavern tales began to find their way across wine soaked tables. It's hard to tell folklore from fact, but some tales chill bones better than others.
Word of a Hare warrior, once informant to the clan, holed up in his home in the deepest of Rabbit burrows, impenetrable - the mark of the Night Mother found on his corpse before long. Or maybe the boar said to be the size of a house, tusks of ivory, singing songs of Rat favour in taverns, crucified at the very pass he boasted of meeting his Rat contact at. Or perhaps the ever-troublesome, increasingly powerful Bereste family, who having invited the Night Mother for dinner, received Zosha as both guest and executioner. The corpses of wolf rangers discovered in Splintwood Bog, the rat poet Gestan who'd ingested far too much of his mischievous ink, the drowned pups of the lowland raider Black Balkar, who was too stupid to accept the Night Mother's ever-rare mercy.
As the tales of her mysterious pony-tailed shadow grew, so too did the matriarch's hold over the clan but when her influence began to reach outside of the Clan Armello, an influence that the Rat Clan's ruling families would not tolerate. As wherever there is power, envy is sure to be near.
The ruling families' envy culminated in The Crimson Purge. Many aligned with the Night Mother greeted death that fateful Spring morning, but when they came for the matriarch it was Zosha who defended her surrogate mother, mother of her clan, mother of the night, mother of rats, there in the open streets. With every rotation of her glaive, with every felled betrayer, as the mud ran red with death, this unassuming bodyguard's legend grew and grew.
The shadowy figure now had a name; the Whirlwind.
In the months after the Crimson Purge, her right to a place among the power-brokers of the Rat Clan unchallenged, the Night Mother, now drunk on power and her seeming invincibility, soon began to make mistakes. Mistakes that, thanks to Zosha, consummate in her abilities and influence, saw that they never saw the light of day. Buried in shadow, laid to rest with the corpses they arose from, these mistakes, these clan-shaking errors, remained Zosha and the Night Mother's secret. Where orphan became assassin, and assassin became confidant, the Night Mother's hand had now become her steward.
So when word of the King's ails came to Zosha, the Night Mother was deeply offended that she was not invited to the meeting of The Four. So as the Heroes' Call rung true across Armello in search of our next King or Queen, the Night Mother, as always, extended her hand, Zosha, the Whirlwind, but not just to end a life this time. The Whirlwind was to claim the throne, for Armello, for clan, for mother.
Time will only tell, whether Zosha, the Whirlwind will realise her true potential and find the Royal Throne just a little too comfortable to give up.
81
« on: November 26, 2015, 11:33:17 AM »
Hey Armellians!
GET HYPE because Armello is on sale for the first time since launch! This is the cheapest Armello has EVER been at $14.99 USD so pounce, grab some gift copies for your pals, and shout it from the rooftops!
Armello is the perfect way to test the strength of your relationships over the holiday season! Come together, adventure, laugh and cry.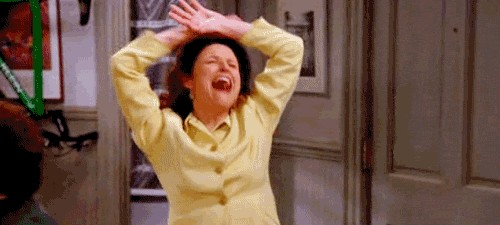 Don't forget, we're constantly updating Armello with new features and content!
Armellians' Roar
is out in the wild and v1.2's just around the corner so jump in now to join us on this wyld (see what we did there?) journey!
The sale ends at
10am on the 1st of December PST
. Don't miss out!
<3 Darcy and the LoG Crew
82
« on: November 18, 2015, 04:24:23 PM »
YO!
Our third patch for v1.1 just went live on Steam! Thanks for all of your feedback and your reports, it really helps us track down and squash bugs.
Bug Fixes:
Implemented a patch for Unity which will fix crashes experienced in Ubuntu / Nvidia.
Fixed an white screen NMA that occurred when loading into a rare case in Multiplayer House Rules initialisation.
Fixed an NMA when a player passes a Quest and receives a Spirit Stone, if they also then spawn a secret encounter the game would break.
Fixed an issue which would occur when a public queue would be dismissed by unresponsive/AFK players and the game would then have a miss-matched/incorrect public lobby.
Fixed an NMA when the authority would disconnect from anywhere in-game and the player who is the next to be the authority was also the next turn taker (from the original authority player).
Fixed an NMA where House Rules becomes mismatched across a multiplayer game and the game would fall out of sync.
Attempting to open/close the Hero Shelf during the King's Declaration will no longer cause an NMA.
Fixed some wildcard typo's In the German localisation the Gypsy Caravan quest.
Fixed a typo in the "Rain Dance" quest (English only).
King's Guards should no longer be spawned on the same tile if they are spawned during the same Dawn phase. For real this time.
All quests in gendered languages (such as German, French, Spanish) will now use the correct gender for all Heroes, instead of always using female.
Fixed a rare occurrence of a "Warning error" appearing at the final Quest, only in non-English languages but not all (Korean and Spanish were reported).
Single-player games will correctly unpause if a multiplayer queue pops and expires while in the King's Declaration state.
Known Issues:
If you try and change the graphic quality options in game, they will only take effect once - you cannot change them multiple times in game. (This works fine in the main menu options.)
May your journey for the throne be peril-free.
<3
Darcy and the LoG Team.
83
« on: November 17, 2015, 09:52:57 AM »
Hey All!
We are happy to announce Armello's international PSN event, Clan Conquests!
If you've got PlayStation+ you can sign up right now by navigating to the Events page on your PS4 dashboard. Then jump into the multiplayer queue between 10:00am - 4:00pm on the 18th of November PST.
We will be playing along, streaming the entire event from our PS4 over at
twitch.tv/leagueofgeeks
!
Hope to see you there! (ง ͠° ͟ل͜ ͡°)ง
84
« on: October 29, 2015, 03:55:07 PM »
LET'S HEAR YOU ROAR, ARMELLIANS!
The first iteration of House Rules is live in v1.1 but this is just a taste of what is possible in the world of Armello.
What rules would YOU like to see?
Post your ideas below!
85
« on: December 18, 2014, 05:07:58 PM »
Greetings Armellians!

So, every now and then we receive feedback in regards to our in-game bug sender tool. We are always looking to improve our user experience, especially when you guys are helping us out with bug submissions.

This leads me to my question, are there any specific changes you guys would like to see in regards to the bug sender tool?

Thanks again for all your help.

<3